"We believe that designs which meet real human needs will never be thrown away" – Petit Pli
The global fashion market is valued at around $3trillion or 2 per cent of the world's GDP, and it employs some 75 million people. It is, therefore, a major contributor to global economic development. However, together with its supply chain, it is the planet's third-largest polluter, responsible for 10 per cent of global greenhouse gas emissions, which is more than air and maritime travel combined. At the same time, it uses some 4% of the world's supply of freshwater, is responsible for some 20 per cent of the world's wastewater and is a major contributor to the plastics pollution of the oceans, causing a hazard to both the environment and health. Additionally, it is linked to unfair and hazardous working conditions for its employees, thereby negatively impacting society.
Between 2000 and 2014, clothing production doubled, but the life of garments halved, and an estimated 64% of all of the garments produced each year ended up in landfill, where it can take around 200 years for decomposition to take place. Although up to 95% of the textiles that go to landfill could be recycled, no more than 20 % ever are. So, it is clear that the fast fashion industry not only impacts negatively on the planet and its people but results in waste, not least as a further 15%, approximately, of textiles intended for clothing ends up as waste on the cutting room floor.
While several manufacturers are exploring how to make their products more sustainable and are likely to increase their use of recycled materials, the main cause of the problem is the low cost of production, which leads to over consumption, under usage and disposability. Under such circumstances, the (re) education of the consumer would seem to be important, encouraging him/her to buy less, to purchase quality products that last longer, and are re-usable and better value for money. This is something that the London-based start up, Petit Pli, is doing. Founded in 2017 by Ryan Mario Yassin, an Imperial College London aeronautical engineering graduate with a Masters in Global Innovation Design from the Royal College of Art, Petit Pli has developed a unique material that adapts to a wide range of body shapes and sizes. Indeed, its children's range of clothing, which is tough, waterproof, washable, breathable, windproof and soft against the skin, will grow up to 7 sizes, which means that only one item of clothing needs to be purchased rather than 7.
The Petit Pli team, made up of design engineers, fashion designers, neuroscientists and sociologists, is committed to innovation and responsible consumption. The fabric it has invented is made out of recycled materials, including plastic bottles, that will reduce waste and CO2 emissions at the point of production, distribution and after purchase. The garments are manufactured in Portugal by a firm that derives 30% of its energy from solar panels, and the construction of the fabric means that the clothes can be recycled easily at the end of their use.
The firm's mission is to instil slow fashion values in growing children and young adults by "inspiring them to value longevity and innovation in some of the most intimate products in our lives – clothes!". It is clearly succeeding. Despite the onset of the pandemic, by 2020/21 Petit Pli's revenue had grown by 500% to £330,000, and it was able to raise £913,753 in crowd funding, exceeding its target by 600%. Typical of the team's innovative thinking, they responded to the pandemic by designing a washable face mask worn around the neck like a soft fabric collar that converts into a mask when needed.
The mask went on to win Time Magazines's "Best Invention of 2020" Award, and in 2017, Ryan won the UK edition of the James Dyson Award, beating some 2000 other innovative student inventors. A year later, Petit Pli received the Global Change Award ( the "Nobel Prize for Fashion") and also in 2018, it won the Dezeen Award's wearable design of the year for its range of children's clothing.
Petit Pli addresses SDG 12 (Responsible Consumption and Production), 13 (Climate Action), 14 (Life Below Water), 15 (Life on Land) and 9 (Industry, Innovation and Infrastructure).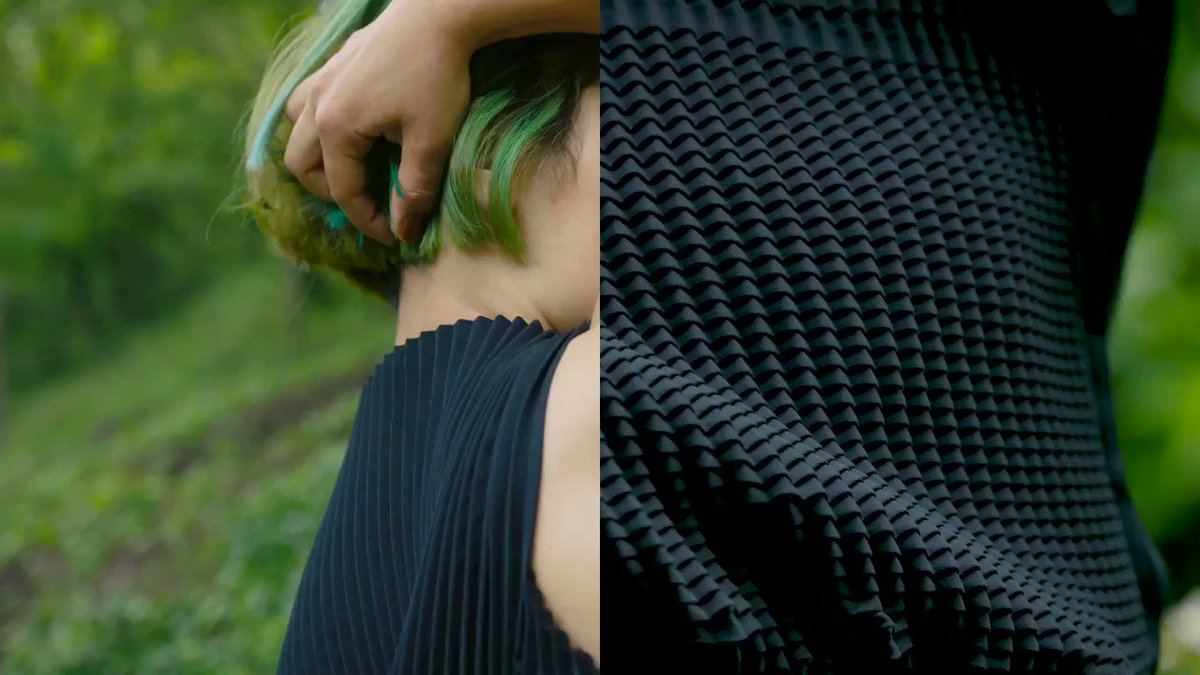 ---
© Harmonious-Entrepreneurship.org (2020-2022). Unauthorized use and/or duplication of this material without express and written permission from the author is strictly prohibited. Excerpts and links may be used, provided that full and clear credit is given to Harmonious-Entrepreneurship.org with appropriate and specific direction to the original content.